WWW Virtual Library - American Indians
Index of Native American Resources on the Internet
Webmaster Bio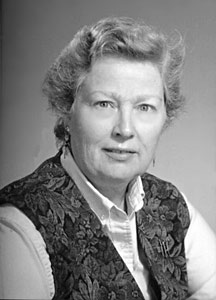 Karen Strom is the webmaster for the World Wide Web Virtual Library section on American Indian Resources, begun in 1994, for Storytellers: Native American Authors Online, containing websites constructed in collaboration with approximately 50 Native American authors, begun in 1996, and for A Line in the Sand, a website on cultural property, begun in 1995.
For 40 years she was a research astronomer, specializing in star formation questions. I list of most of her publications can be found on the Astronomical Data System website. She holds an honorary doctorate from the Instituto Nationale de Astronomia, Optica and Electronica in Pueblo, Mexico. Upon her retirement from the academic world in 1999, she has spent at least 40% of her time maintaining these websites on a voluntary basis. In 2000 she accepted responsibilty for hosting the website constructed by Paula Giese, Native American Indian: Art, Culture, Education, History, Science, previously hosted at Fond du Lac Community College.

Recommend this website to a friend!
Frequently Asked Questions for this site
Please read this document before sending any email!



Worried about online scams? See E-Commerce and the Internet
from the Federal Trade Commission


© 1994 - Text and Graphics Karen M. Strom
---
Please report changes in URLs.