Heid E. Erdrich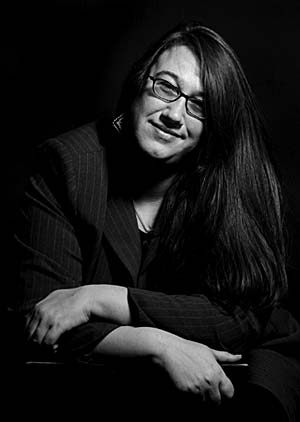 Heid E. Erdrich, is author of two collections of poetry, The Mother's Tongue and Fishing for Myth, as well as co-editor (with Laura Tohe) of Sister Nations: Native American Women on Community. She has also authored a play, Curiosities: a Play in Two Centuries which was given a staged reading as part of the Alternate Visions series at Pangea World Theater in 2005. Her third collection of poems, National Monuments, will be published by Michigan State University Press. A member of the Turtle Mountain band of Ojibwe, she was raised in Wahpeton, North Dakota where her parents taught at the Indian boarding school. She co-founded the Turtle Mountain Writing Workshop with Louise Erdrich, her sister. Her books have each been nominated for the Minnesota Book Awards and her writing has received numerous grants and honors. Her degrees are from Dartmouth and Johns Hopkins.
A long-time college teacher, Heid Erdrich taught for more than a decade in the English at the University of St. Thomas. In 2007 she will leave full-time teaching to concentrate on writing and working with Native artists.
Also in 2007, Heid will join other authors to speak about various writing projects at the Associated Writing Programs national conference in Atlanta, the Native American Literature Symposium in Michigan, and the Turtle Mountain Writers Workshop in North Dakota.
At home in Minnesota she hosts readings at Birchbark Books and Native Arts in Minneapolis and is a founding editor of the Ojibwe language press Birchbark Books Press. She has also been a mentor for Wordcraft Circle of Native Writers.
Heid Erdrich will present in workshops at the Dakota Spirit workshops at Jamestown College, Jamestown, ND.
Voices in the Gap has a site for Heid.
Writing available online
Honors & Awards
Heid was named Mentor of the Year 2003-2004 by the Wordcraft Circle of Native Writers and Storytellers. She was nominated for a Minnesota Book Award in 2006 for The Mother's Tongue and in 2003 for Sister Nations and in 1998 for Fishing for Myth. Heid was named an Associate Poet Laureate of North Dakota. She has received a Bush Leadership Fellowship, allowing her to take a leave from her teaching duties to study how Ojibwe authors use Ojibwe language in literature written in English. She has also received a State Arts Grant in poetry, 2002-2003, a Minnesota Historical Society Research Award, 2001-2002 and a Loft Career Grant, 2000-2001.
Books by Heid E. Erdrich or containing her work

Anthologies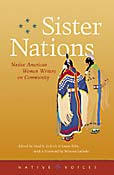 Reviews
This is an "official" site in that this page was constructed with the assistance and active collaboration of the poet, Heid E. Erdrich. The website "author" is Karen M. Strom
© 2001 - 2005 Heid E. Erdrich and Karen Strom.
---
Return to the Storytellers Frontdoor