Janet McAdams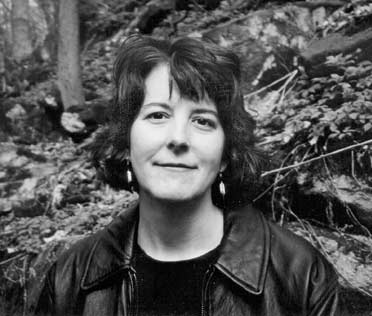 Janet McAdams, a writer of Scottish, Irish, and Creek ancestry, grew up in Alabama. She's worked as a telephone operator, a cartographer, a camp counselor, a maid, a cook, and an exercise instructor for people with developmental disabilities. She received her M.F.A. in Creative Writing from the University of Alabama and her Ph.D. in Comparative Literature from Emory University, where her studies focused on American Indian poetry. She has taught literature and creative writing at the University of Alabama, the American School of El Salvador, the University of Oklahoma, and is presently the Robert P. Hubbard Professor of Poetry at Kenyon College.
Janet is editing a new book series, focused on indigenous poetry, for Salt Publishing called Earthwork. The first four books in this series are from LeAnne Howe, Carter Revard, Diane Glancy & Deborah Miranda, soon to be followed by books from Heid Erdrich and Qwo-li Driskill. She is also coediting (with Geary Hobson) the anthology The People Who Stayed Behind: Southeastern Indian Writing After the Removal and completing a novel, Red Weather, and a second book of poems, Children of Animals. Her poems have been published in North American Review, Poetry, TriQuarterly, Women's Review of Books, Kenyon Review, and other magazines. Her reviews and criticism have been in SAIL:Studies in American Indian Literature, American Indian Quarterly, The Women's Review of Books, and Women Poets of the Americas.
Her poetry has earned her fellowships from both the Alabama and the Georgia state arts councils, and she has been a resident at the MacDowell Colony, Ragdale, the Ucross Foundation, the Hambidge Center , Norcroft, Writers' Colony at Dairy Hollow and the Virginia Center for the Creative Arts.
Writing available online
Awards
Janet has been named 2003-2004 Publisher of the Year and 2002 Wordcraft Circle Mentor of the Year by the Word Craft Circle of Native Writers and Storytellers. She received the Diane Decorah Award for Poetry in 1999 from the Native Writers Circle of the Americas for The Island of Lost Luggage as well as the American Book Award in 2001. in 1999, she was named Storyteller of the Year (for Readings) from the Wordcraft Circle of Native Writers and Storytellers.
Books by Janet McAdams or containing her work
Poetry
The Island of Lost Luggage, (First Book Awards for Poetry) University of Arizona Press.
Criticism
Janice Gould and Dean Rader (Editors), Univ. Arizona Press.
Jacqueline Vaught Brogan & Cordelia Candelaria (Editors), Univ. of Notre Dame Pr.
Anthologies
The Year's Best Fantasy and Horror, Fourteenth Annual Collection

Ellen Datlow & Terri Windling (Editors), Griffin.
Jeanne Marie Beaumont & Claudia Carlson (Editors), Story Line Press.
Laure-Anne Bosselaar (Editor), Milkweed Editions.
This is an "official" site in that this page was constructed with the assistance and active collaboration of the poet, Janet McAdams. The website "author" is Karen M. Strom.
© 2003 - Janet McAdams and Karen Strom.
---
Return to the Storytellers Frontdoor