Tiffany Midge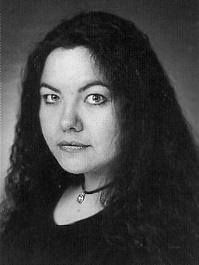 Tiffany Midge, of Hunkpapa Sioux and German ancestry, grew up in the Pacific Northwest. She is an enrolled member of the Standing Rock Sioux Reservation. She serves on the Board of Directors for Red Eagle Soaring (RES), the Native American outreach-theater company. She is also a poetry editor for the multicultural arts magazine The Raven Chronicles. Besides the publications listed in the Anthologies section below, she has also published her work in Cimarron Review, SAIL, Weber Studies Journal, Poetry Northwest, Seattle Arts, Northwest Ethnic News, and Cutbank 40, Crossing the Divide
Currently Tiffany lives in Seattle and is working on a novel and a second poetry collection.
Writing available online
Awards
Tiffany received the Diane Decorah Award for Poetry in 1994 from the Native Writers' Circle of the Americas.
Books by Tiffany Midge or containing her work
Anthologies
Interviews with or Critical Work on Tiffany Midge
This is an "official" site in that this page was constructed with the assistance and active collaboration of the poet, Tiffany Midge. The website "author" is Karen M. Strom.
© 1997 Tiffany Midge and Karen Strom.
---
Return to the Storytellers Frontdoor