Baby Rocks

Baby Rocks is an excellent roadside tutorial on the effects of differential weathering on rocks of the San Rafael Group. The San Rafael Group is a middle aged formation of sedimentary rock formed in the Mesozoic ("Middle Aged" Era), composed of sandstone, siltstone and claystone. The sandstone and siltstone are thick, dark red rocks which suggest deposition in floodplains. In some places, the rock seems to have been eroded followed by more deposition. This too suggests a floodplain origin.
Baby Rocks shows these layers broken by many vertical joints and small faults, allowing water to enter and further the erosion. The rock beds at the base of this outcropping sometimes show oddly distorted layers. These deformations occur when sliding and slumping take place before the rock has hardened.
---
If, like me, you are confused by the terms used to designate geologic time, a chart, based upon one given in Roadside Geology of Arizona by H. Chronic is available.

Roadside Geology of New Mexico, Halka Chronic, Mountain Press.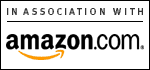 References
Fran Kosik, George Hardeen, Creative Solutions Pub.
Univ of Arizona Press.
Douglas Preston, Univ of New Mexico Press.
---
© 1994-99 Karen M. Strom
Back to Day 3