Tuba City Mudhills
The image is a link to an alternate view.
---
Two sisters meet on horseback. They gossip: a cousin eloped with someone's husband, twins were born to his wife. One is headed toward Tsaile, and the other to Round Rock. Their horses are rose sand, with manes of ashy rock.
---
From Secrets from the Center of the World by Joy Harjo (words) and Stephen Strom (images), University of Arizona Press.
© 1989 Joy Harjo & Stephen Strom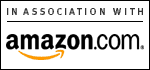 Secrets From The Center Of The World, Joy Harjo; photographs, Stephen E. Strom

(Sun Tracks Books, No. 17), University of Arizona Press.
---
Back to Joy Harjo's website
Back to Day 2