Edgar Gabriel Silex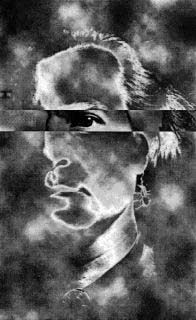 Tri-cultural poet Edgar Silex was born in El Paso, Texas. He writes from his Native American/Chicano/European ancestry.
Edgar holds a BA and an MFA from the University of Maryland at College Park and teaches at St. Mary's College of Maryland. His poems have appeared in Harper's Ferry Review, The Baltimore Review, The New American Poets: A Breadloaf Anthology,and Gargoyle, among others. He has served as poet-in-residence for Howard County, Maryland high schools, for Diné Reservation high schools, and Hartford, Connecticut high schools. He currently lives with his family in Laurel, Maryland and teaches at St. Mary's College of Maryland.
Writing available online
Awards
Edgar was awarded a $20000 fellowship by the National Endowment for the Arts in 1995. He received three nominations for the Pushcart Prize in 1996 and one in 1992. He was selected to the 1995 and 1996 Maryland Poetry Quartets and received a Maryland State Arts Council Individual Artist Award in 1995. Edgar was the Featured Poet in the Hispanic Culture Review in the Summer 1993 issue and the Featured Poet in Haight Ashbury Literary Journal in the Summer 1992 issue. He received an Academy of American Poets Honorable Mention in 1993.
Books by Edgar Gabriel Silex or containing his work
Review of Through All The Displacements by Robert Bové in Grist On-Line

Even the Dead Have Memories, New Sins Press.
Anthologies
Weavings 2000: A Maryland Millennial Anthology, Michael S. Glaser (Editor),

Forest Woods Media Prod.
Lauro Flores (Editor) , Univ. Washington Press.

The New American Poets: A Breadloaf Anthology, Michael Collier (editor),

Univ. Press of New England.

Word Up Baltimore: A Poetry Collection. (CD), , Blair Ewing, producer,

a Maryland Poetry Review Project, 1997.

Identity Lessons: Learning American Style, Maria M. Gillan, Jennifer Gillan (Editors),

Penguin Putnam Press, 1998.

Poetry Like Bread: Poets of the Political Imagination by Martin Espada,

This Far Together: The Haight Ashbury Literary Journal Anthology,

by Joanne Hotchkiss, Alice Rogoff, Will Walker (Editors), Bay Area Center for Arts and Technology.

WPFW 89.3FM Poetry Anthology, Grace Cavalieri.
Published Interviews with Edgar
Edgar Silex with host Michael Collier on The Writing Life Cable TV Series.

Interview with Edgar by Jason Sparapani (on the Curbstone Press website).

Fork Roads, interviewed by Terren Wein, Winter 1996.

The Baltimore Sun (Carroll County), Feb. 26, 1996, Featured in an article.

The Washington Post, July 15, 1993, Featured in an article.
This is an "official" site in that this page was constructed with the assistance and active collaboration of the poet, Edgar Gabriel Silex.
© 2004 Edgar Gabriel Silex and Karen Strom.
---
Return to the Storytellers Frontdoor